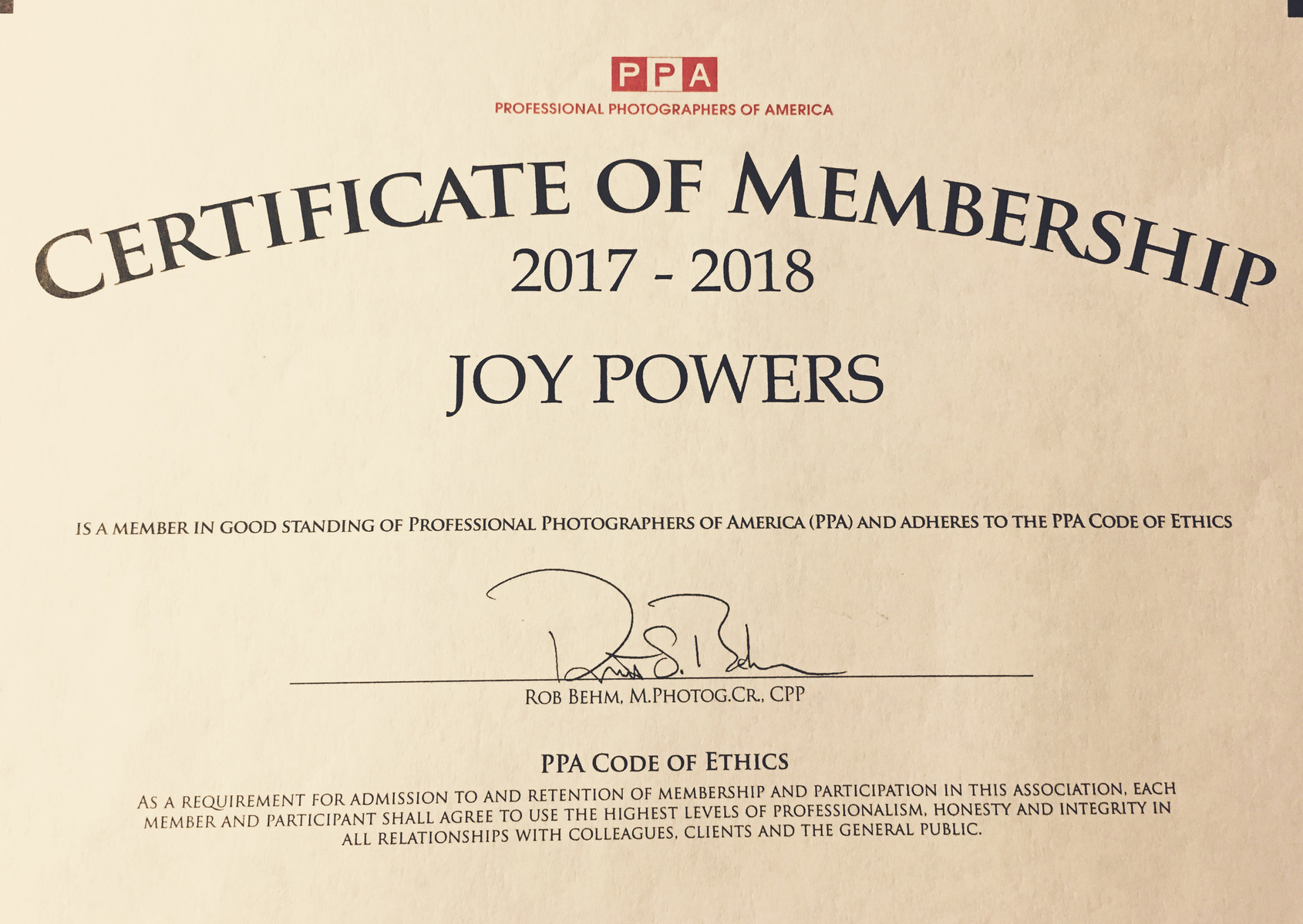 Yes, I am a member of the Professional Photographer's Association of America and have been for many many years.
What does that mean for you, the consumer? When many consumers have no idea who this organization really is.
Many claim to be "photographers" however there is a stark difference from someone who's carrying around an expensive DSLR and shooting all their images on auto and a professional photographer, who has been to seminars, taken on line courses or perhaps even obtained a degree in photography. A professional photographer knows how to use his or her (her, in my case) camera. We know how to adjust our settings without virtually any thought. We understand aperture, shutter speed, ISO, white balance and how these tools work together to create an image that is pleasing to the eye. We know which equipment to bring to each shoot. We scout out locations prior to the shoot, in hopes of avoiding any potential suprises and to prepare for the shoot. We show up with the required equipment, batteries charged, film or memory cards ready for your images.
We are INSURED and obtain contracts with our clients, which not only protect ourselves but our clients as well. We conduct ourselves in a professional manner and educate our clients before, during and after the session.
Professional Photographers Association of America holds us to a higher standard. We are professionals.