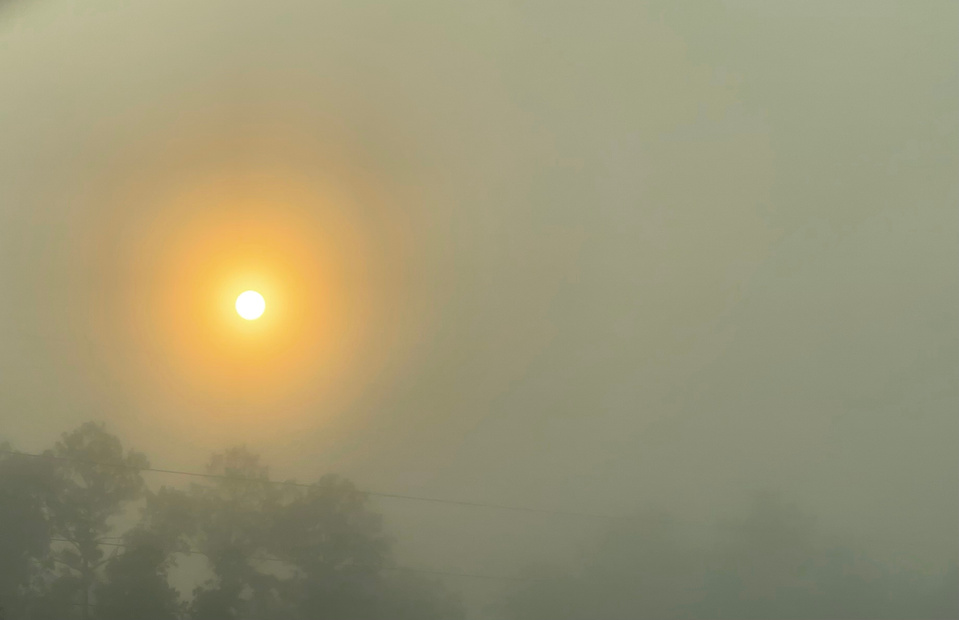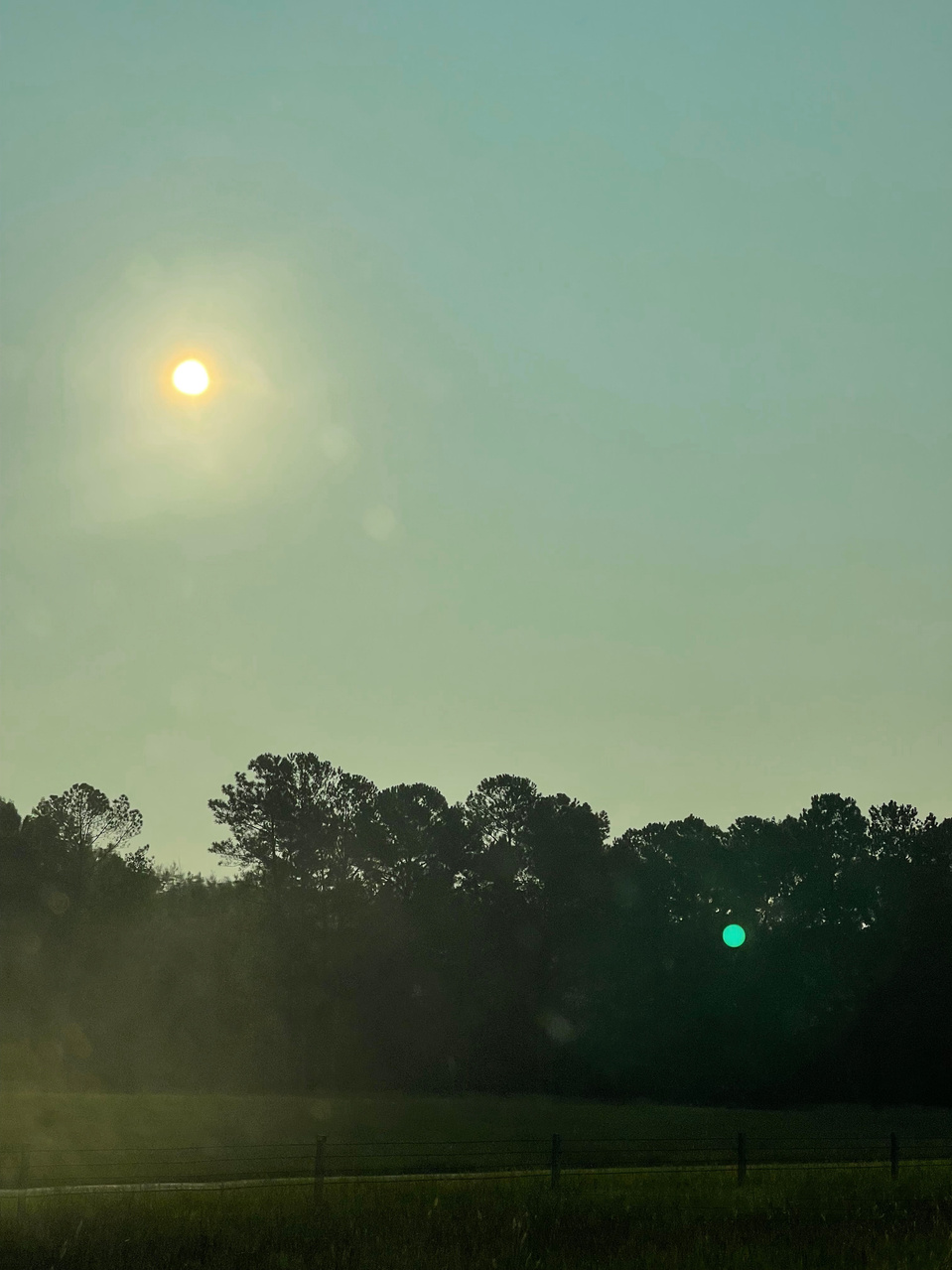 Now-a-days, for most people, your camera is your cell phone. Why carry anything else when your smart phone fits comfortably in your back pocket and takes images almost just as good as a decent camera?
It's easier to use; no tricks to the trade. The quality is good for uploading to social media and prints and again, it's easy to carry and lightweight too! And it serves a multitude of purposes: photos, phone calls, texting, emails, and surfing the 'net. Why does this sound like a cheesy sales pitch?
Anyhow, on the go this morning, the sun looked a bit eerie coming up behind the morning fog. Yeah, I have my Nikon (in the back seat of the car.) I'll use it later. Less magnification with my iPhone than looking through the viewfinder of my Nikon anyways and maybe a bit safer on the eyes?
The rare sunrise photos. Didn't I recently share a blog about how I never capture the sunrise? Well, I don't. One day, though, I will make it a point to do so….in one of those picture-perfect, you just have to locations.