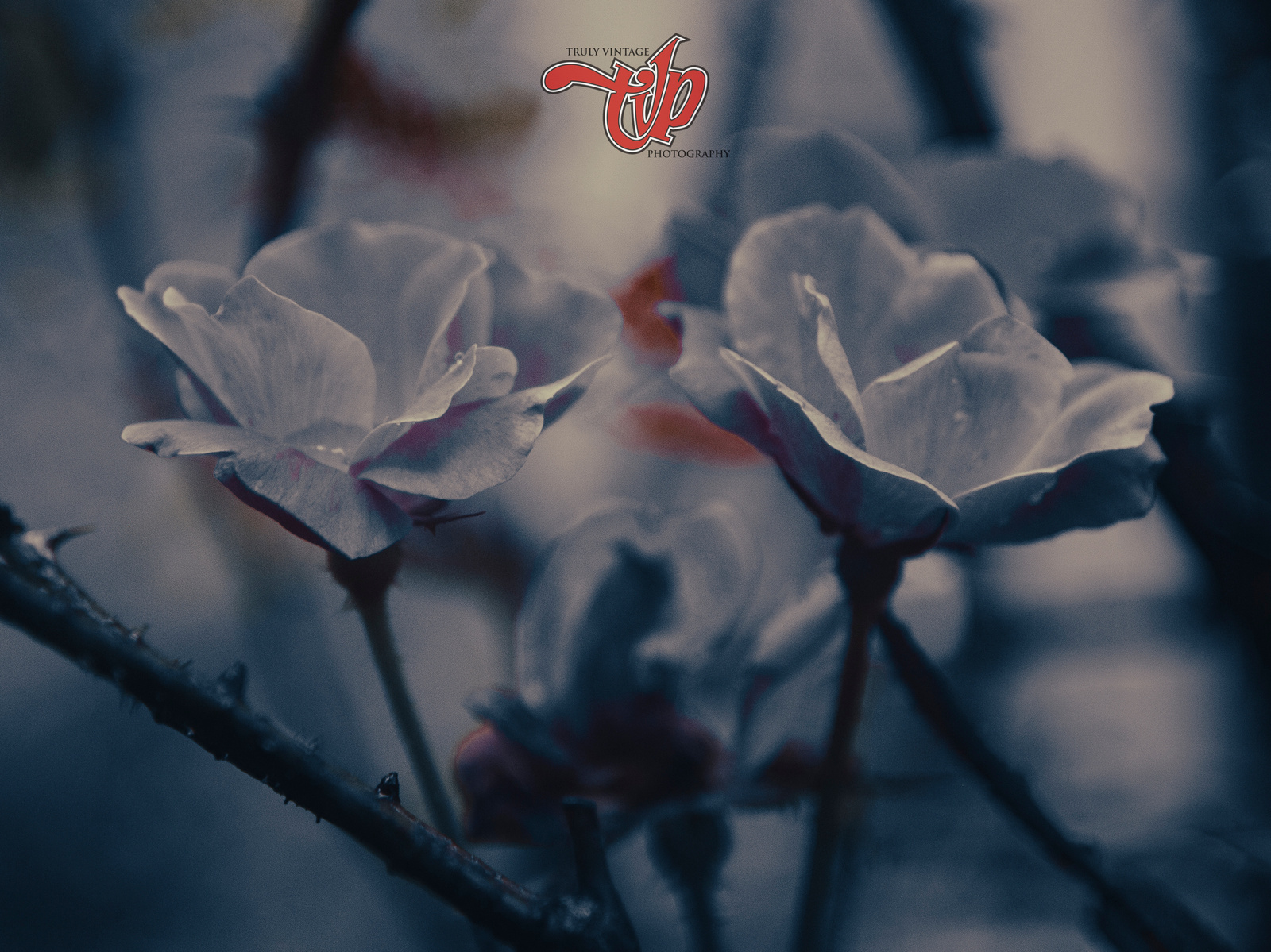 It is unusually hot for June in Georgia. Like VERY unusually hot and humid. To be in the low 100's next week is by far not the norm, and that doesn't include the heat index, which will likely put us at 110 degrees F. Hot. Beyond Hot. I betcha I could cook an egg on the concrete today and I might just give it a go. We'll see. I've got to gather the energy up. Just stepping outdoors takes your breath away for a moment. You adjust. And drink lots of water. And become VERY thankful for air conditioning (very.)
It "rained" a bit yesterday evening. By rain, I mean it last a few minutes and then it was terribly miserable. But I grabbed my camera and I snapped a few photos. The lens fogged up (naturally) but I shot through it. Lightroom has this cool dehaze tool that helps with that. I also went out the day before to snap a few shots. I've seen a lot of vintage-looking wildflower shots lately on social media, so it inspired me to give it a go.
Sidenote: nature photography is not my forte. It challenges me to compose differently however and to really slow down and look at things around me. My [only] uncle is a HUGE nature photographer and I sent him a few of my photographs via text and he was super proud of me. I was super proud of myself. I battled the heat and humidity and I got the shots. I spent about fifteen minutes outside the first evening and took seventy seven shots, yes, I said seventy seven. I played with bracketing, which I never do. Bracketing is great, but it causes overshooting too. If you know your camera, there are few instances (in my opinion) where you would need to bracket shoot. Just more photographs to sort through. Set your camera settings properly and get the shot. I prefer straight out of camera shots with minor edits. Just me. None of these are heavily edited what-so-ever.
Keep cool during this heatwave, it's not over yet and summer hasn't even officially started.
Like my content? Support me. Venmo: @trulyvintagephotography CashApp $trulyvintagephoto